A Piece of Palestine
Authentic Middle Eastern Flavors That Give You Joy & Nostalgia
Experience the taste of Palestine at Ruzana. Authentic flavors, an inviting atmosphere, and good food—it's everything you need to take you back home.
Visit us to experience the flavors, hospitality, and warmth of Palestine in Brooklyn!
Order Now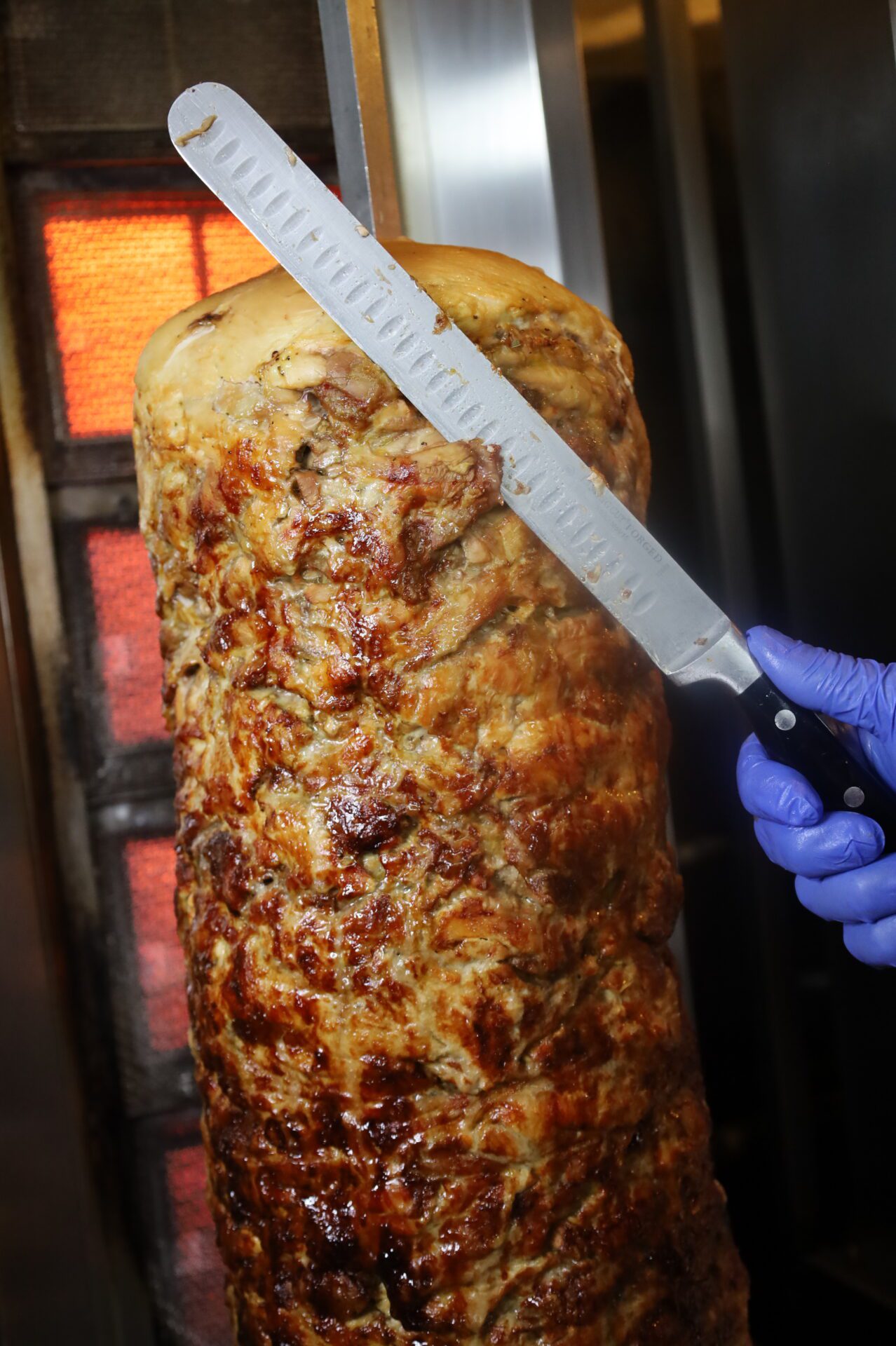 Ruzana
[Roo-Zah-Nuh]
A Story Flavored with Love
The name of our restaurant was inspired by a dreamy and intoxicating folk song about a Palestinian girl who fell deeply in love with a boy from Safad, Palestine. As he boarded a ship to Italy, the two young lovers were forced to say goodbye. They would spend years longing for each other and waiting for their love to return.
Through Ruzana, we strive to bring you the stories, culture, and cuisine of the Middle East.
Our Specialty
We bring you the taste, warmth, and hospitality of Palestine right to your plate. Enjoy the authentic flavors of home from the lanes of Brooklyn. We also have special offerings for vegetarians and vegans.

Unique Blend of Tradition & Authenticity
Our menu incorporates Palestine's culture and diverse cuisine. Experience every corner of Palestine with our extensive menu.
Come visit us and let your heart return home while you are here. We take the traditional approach in our drive to take people back home through food.

Satisfying Quality
Food should provide an experience for all of your senses.
At Ruzana, we bring genuine spices and fresh recipes from Palestine. This offers our guests an award-winning culinary experience that transports you out of NYC and into the rich culture of the Middle East.

Unparalleled Hospitality
Through struggle and transition, Ruzana was born.
Our family-operated restaurant is now known for providing exceptional service rooted in the passion for culture and a home-cooked experience.
Let's experience home with the Ruzana family!
Give Your Guests the Taste of Palestine
For Corporate Events, Family Celebrations, or Gatherings
Whether it's a party, a family gathering, or a corporate event, our extensive menu and hospitality team will ensure a memorable culinary experience.

Delicious food and excellent customer service. We ordered take out and our food was brought to us in our car! Thank you so much!
Zoia Sajid
The food was amazing. Excellent flavors and aromas. The portions were adequate. The presentation nice. The Restaurant has indoor and outside seating. The place has nice decorations. The attention was incredible.
Nedelka Markus
Love their chicken shawarma. The staff is very welcoming. The food tastes just like it does back home. It is worth the drive from Sunnyside to Brooklyn.
Omar Numan Almahsery
The food was tastier than I expected … if you like Arabic food then this place is a must to go…
Azbin Ahmed Zitu
Great food and a great place, really enjoyed the food
Yasar Ahmed
That is my corner, best people best food and delicious plates great service.
Jane Darc la Rebelle
"Amazing food! Best shawarma I've ever had outside of the Middle East. Make sure you ask for the garlic sauce because it's out of this world. If you're reading this, it's worth it to go. Trust me."
Bilal L
"The best shawarma in all of Bay Ridge! The baba ganoush is to die for. The way they wrap their sandwiches is so precise. It makes for an organized, delectable sandwich!"
Zak E